Decorative Glass Design Ideas
Get the experts' advice on specialty glass use, design and installation for your home or office.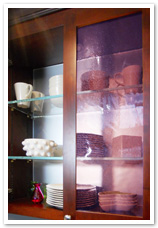 Add Color to Your Kitchen
Colored glass inserts in kitchen cabinet doors, pantry doors or decorative windows can make your kitchen more enjoyable to prepare food and entertain in. Even if you prefer neutral colors or natural wood and stone for your cabinets, walls and countertops, a splash of bright color through rich decorative glass inserts can add individuality and sparkle.
View An Example of this in Our Inspiration Gallery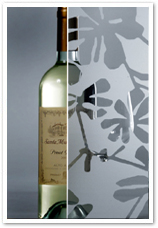 Embrace Patterns

Incorporate patterns in your home's interior design to achieve a higher level of interest and sophistication. Coordinate patterned door and cabinet glass inserts or decorative glass partitions with existing design elements to create well integrated and balanced schemes.
View An Example of this in Our Inspiration Gallery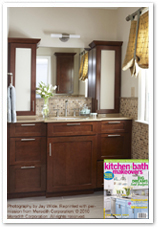 Budget-Friendly Cabinet Customization
High-quality stock cabinets from a home center typically cost 20-30% less than semi-custom or custom units of the same grade, and can look identical or better. Save by ordering stock cabinets prepped for glass and selecting your own decorative glass inserts for a custom look without the custom cost.
View An Example of this in Our Inspiration Gallery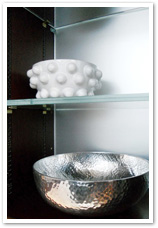 Use Mirrored Glass Creatively
You can use etched mirror as a backsplash for interior cabinet walls. When applied to the interiors of cabinets, luminous etched mirrors add elegance and enhance interior cabinet lighting. Mirrors' ability to emphasize the texture and designs of transparent cabinet glass inserts from within offers a surprising extra benefit.
View An Example of this in Our Inspiration Gallery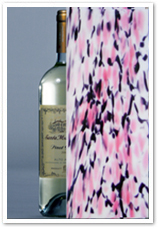 Marbleized Décor Made Easy With Bendheim Glass
Used on just about any surface, marbleizing has always been a favored decorative practice in the world of high design. It gained popularity in Europe during the Renaissance and remains an admired ornamental technique today. With several Bendheim glasses featuring a marbleized look, you can add a timeless, en-vogue design element to your cabinets, doors, and partitions. Check these out: Lamberts Mouth-Blown White Dappled, Wispy Slate, Berry Ice Cream, and Fall Carnival.

View An Example of this in Our Inspiration Gallery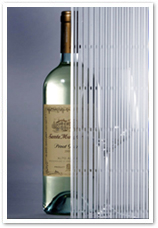 Fans of Robert A.M. Stern Design: We Have a Special Glass for You!
If you love Robert A. M. Stern's "modern traditionalist" architecture, you do not have to live in one of his luxurious buildings to enjoy his vision of design. Bring a Stern-designed item into your home – a glass wall partition, door inserts, shelves, or perhaps, a decorative glass table top. All that is possible thanks to Robert Stern Architects' collaboration with Bendheim, resulting in three elegant and maintenance-friendly glasses:
Merletto
,
Trattini
, and
Staccato
.
Click here for robert a.m. stern's trattini glass
Your Home. Your Vision. Bendheim Cabinet Glass.